Tag: Emotional Detox through Bodywork
by theadmin on Feb.11, 2018, under Mal Weeraratne
Mal Weeraratne – author of Emotional Detox through Bodywork- talks about the true meaning of Tantra
'No examination of the art of Tantra would be complete without first examining its history', writes Mal Weeraratne in his fascinating book 'Emotional Detox – through Bodywork.  In a chapter entitled, ' Ancient Practice, Modern Uses', Mal Weeraratne goes on to explain that 'Tantra started over 5,000 years ago in India.  From India it went to china and they call it Tao'.
Mal explains that Tantra was originally practised as a path to enlightenment through sensual energy called Prana. This is very powerful and when circulated around the body leads to a positive, energised state; indeed it invigorates the entire body. Harnessing sexual energy is a very powerful technique that is an essential tantric technique; and as Mal describes, 'familiarity with Tantra can help a person enjoy life to the fullest'; this is because harnessing sexual energy rejuvenates and improves physiological, emotional, psychological and spiritual health.
Tantric Journey- School of Healing and Awakening was founded by Mal Weeraratne in London as a result of Mal's development of a unique and pioneering treatment method that combines, Tantra, Tao bodywork along with specialised trauma release methods that are capable of releasing trauma at cellular level in the body. Mal Weeraratne is considered a pioneer in the field of emotional detox through bodywork and has treated thousands of clients from around the world with his unique treatment method:  Tantric Journey.
Mal Weeraratne works as both a therapist and teacher from his Tantric Temple in Hammersmith, London, but also teaches at Tao Gardens in Thailand. During his training sessions Mal has witnessed many positive transformations, but for those who cannot attend one of his courses his book is an excellent self-help guide, in which Mal reveals how all women are capable of experiencing emotional freedom and ecstatic bliss, the book covers everything from information on understanding how the female body may be activated to deepen ecstatic states; yoni massage, detox diet; strengthening the pelvic floor, negative emotions, healthy orgasm, healthy male ejaculation and so much more.
Emotional Detox through bodywork is packed with practical advice and tips and readers will learn emotional trauma can block pleasure and cause disease; the difference between soft penetration and deep sustained penetration, including how to avoid premature male ejaculation; the secrets and history of female ejaculation; techniques for awakening and yoni massage; and will come to understand how emotional trauma can block pleasure and cause disease. The book is an excellent starting point for those who wish to improve their health and well-being or wish to understand how negative emotions are stored within the body.
For those who wish to seek professional help to release negative emotions and experience full release /emotional freedom from stagnant negative emotions then a session with Mal or one of his fully qualified Tantric Journey therapists is recommended. Mal Weeraratne has over twenty years experience in his field and offers one-to-one therapy sessions, 7 days per week in London, via appointment.
Comments Off

on Heal your Mind and Body with Tantric Journey
:emotional detox, Emotional Detox through Bodywork, Mal Weeraratne
more...
by theadmin on Aug.13, 2017, under Mal Weeraratne
Mal Weeraratne – Founder of Tantric Journey – School of Healing and Awakening
Author of Emotional Detox through bodywork
Mal Weeraratne is the British Pioneer in the area of Emotional Detox through Tantra – Bodywork, who has studied in various accredited institutes under pioneers and experts earning him the accolade of being the first Certified Tantra Educator in the UK, from Source School of Tantra, U.S.A. Mal Weeraratne has worked in the field of Emotional Detox since 1994 and has treated over 3000 from all walks of life spanning across U.S, Europe, UK, and U.S.A.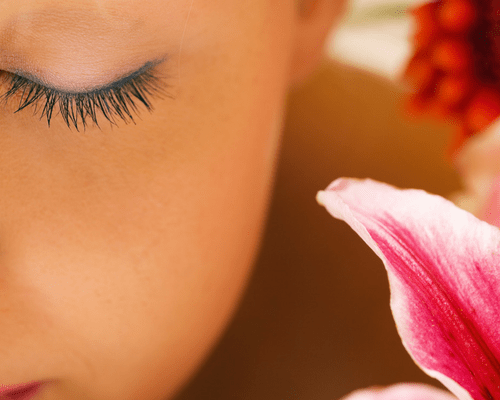 Mal Weeraratne teaches women how to take control of their sexual energy within their bodies to remove trauma stored in the form of emotions using ancient knowledge and practices that are combined with new groundbreaking insights to create an engineered trauma release technique called Tantric – Bodywork for Emotional Detox.
In Mal Weeraratne's latest book 'Emotional Detox through Bodywork', he advocates the importance of replenishing your system through alkalinity. In this fascinating work, he explains that 'when undergoing healing through Deep Bodywork it is important to support your healing process by undertaking a physical detox. This is a good time to access your eating habits and cravings……when dealing with emotional or physical pain we are programmed to crave sugary food as sweet food can alleviate pain by releasing opioids.' Mal goes on to explain that whilst there is no harm in consuming fatty or sugary foods occasionally, 'they should not form the basis for anyone's regular diet. The main issue is that fatty, processed and high sugar foods are acidic and an acid body is a magnet for sickness, disease, cancer, and aging.' He recommends that we aim to follow a diet that contains at least 60% alkaline-producing foods.
A good tip for reducing the acid in your diet is to keep a food diary after a week it is easy to spot where the issues in your diet lie. There is a useful food acidity chart in Mal's book 'Emotional Detox through Bodywork' and he advises that 'it's actually quite easy to eat a diet rich in alkaline-producing foods', he goes on to explain that most fresh vegetables, nuts, and fruits are alkaline producing.
Comments Off

on Emotional Detox through Bodywork by Mal Weeraratne
:Emotional Detox through Bodywork, tantric journey
more...