Tag: Knowall IT London
by theadmin on Mar.09, 2021, under IT Support
It's a never-ending race to the end in the competitive and often expensive and illustrious industry that is Information Technology. In a first world country, there is no shortage of IT services and companies who have set themselves up as the best in the business. However, don't be too quick to commit as it takes more than just a few fancy servers and a friendly, helpful call desk attendant for an IT company to have the right to your valuable business. In a market densely packed with confusing jargon, endless software and antivirus upgrades and costly hardware, one company who offers true value for investment, is Knowall IT Paddington. How do we know this? Its because Knowall IT is former winner of and now, nominated finalist of the West London Business Award 2020 for best business services company of the year.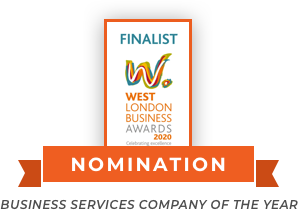 In 2020, the Knowall IT team had their work cut out for them in successfully responding the vast increase in demand for cloud-based solutions and IT solutions suitable for our clients' increased need to stay connected in a world locked down because of a different type of virus. Regardless to say, the Knowall IT team has never before refrained from accepting a challenge and so needed no encouragement to step up to meet the needs of their clients, no matter how unique their requirements were! As the Covid-19 virus spread throughout the country, Knowall IT had the goal of ensuring that while our clients may have been forced to lock down in their homes, their business would not suffer the same fate.
Current Knowall IT clients already making use of the many services provided, had little to do when it came to adapting to the new world working from home environments as their IT was already ready to meeting the challenge. Other clients came in search of high performance solutions and advice, which we are pleased to say, were seamlessly provided and implemented for each individual client and their users.
A challenge like no other faced in the experience of any living human, the IT Industry became the answer to every possible problem related to keeping businesses working 24/7. It was with absolute necessity that companies, who may have previously lagged behind on the IT front, be it due to financial restraints, or because of lack of knowledge as to the IT solutions available to them, soon had a crash course in how to make your life easier because of cloud-based IT solutions! In addition, due to the excessive capacity of impressive hardware that Knowall IT had invested in, resellers were able to piggy-back off the infrastructure which was already in place and onward proffer this same quality service to their clients, networking the "always up" ethos through the country and even abroad.
Knowall IT is a people and customer focused team of IT professionals who are more than just a voice on the other end of your mobile or landline. Knowall IT values their clients and choses to place their needs above all else.
Comments Off

on Knowall IT Delivering high performance cloud solutions 24×7
:Knowall IT London, Knowall IT Paddington, West London Business Award, www.knowall.net
more...
by theadmin on Jan.11, 2021, under IT Support
Knowall IT is a Paddington-based Information technology and telecoms service provider, specialising in the supply of Cloud based technologies and IT resources to organisations in Central London keeping them connected 24/7.
Are you starting a new business which requires full time, expert IT support for your business? Do you need an IT partner who you can rely on, providing you with cloud-based services which are guaranteed to always be available, no matter the time of day or where in the world you happen to be? Is the success of your new business dependant on your telecoms and information technology resources as the backbone of your business? Are you looking for a service provider who is both professional and adaptable to your specific business requirements, who offers quality over quantity, at prices that your fledgling business can appreciate? Knowall IT Support Paddington, Central London can tick every box on your business wish list.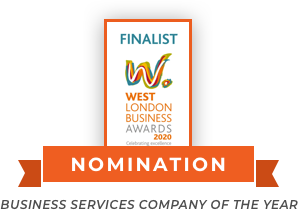 Placing your trust in Knowall IT is just the beginning of all the benefits that you will experience when you partner up with this award winning company. With a team of dedicated, IT engineers, ready and waiting to assist you at any time of the day or night, you can relax and leave it to the experts so that you can focus on your core business functions. Never let your clients down, never lose a client, never struggle to be online at the moment critique … Always up, Knowall IT support London, will take you all the way to the finish line.
The success of Knowall IT is a simple formula which includes a solid base excellent IT products and service, up to the minute information and telecom technology, superior hardware and software solutions, coupled with sustained long lasting relationships with our clients with whom we have worked hand in hand every step of the way.
Balancing professional services provided by staff who are fulling invested and capable, with the ability to effectively and proactively provide our clients with their specific needs, results in a business that constantly and consistently exceeds our clients' expectations. From the moment, you make contact with our friendly support desk 1st lever responder, you can be sure to receive the most attentive assistance all the way through to resolution.
Do not feel over-whelmed by IT-geek-speak and technical terms our support desk staff offers simple and clear advice to help you through the first stages of investigations. Should your IT issue require a more in-depth solution, highly skilled IT engineers are at the ready.
Knowall IT can support any business, small, medium, large and SMME's in any industry with services that are designed to dovetail with all big tech providers including Microsoft Office 365, Google and Sales Force. With specialities include a long list of highly relevant services, such as cloud computing, hosting solutions, unified communications, managed services, web marketing & SEO, sage hosting, application hosting, IT support and cloud computing.
Comments Off

on IT Support Services that Deliver Business Impact
:IT SUPPORT LONDON, IT Support Paddington, Knowall IT London
more...