Tag: IT Support West London
by theadmin on Jun.15, 2020, under IT Support
Ensure your data is secure at all costs! In the digital age, your data is the currency for those searching for an easy payday. Valuable personal information is traced and tracked by not only marketers but also for individuals looking to steal your data for the purposes of defrauding you or your company. Not until you have been at the receiving end of a malicious attack by ransomware, does a person come to understand just how imperative it is to keep your data secure.
Ransomware is a cybercrime whereby data is held for ransom after being accessed via computers and mobile devices which are then locked and held hostage until the victim pays the required ransom. As an individual or organisation, you are an easy target to common types of attacks such as phishing. Phishing (pronounced fishing) is when an email is sent to an unsuspecting recipient, urgently requiring them to download a link or click on an attachment, under the guise of being a highly important piece of information for the recipient. Unsuspecting recipients may click without realizing that they are about to unleash a silent threat into their computers and any network that they happen to be a part of. Phishing can be perpetuated in that the ransomware can be forwarded without the knowledge of the original recipient and before you know it, your entire social and professional community has received a similar link, rendering them vulnerable to the same threat that you have just unknowingly fallen victim to.
The point of ransomware is to access the personal or professional information that is stored on all devices and networks and to lock users out of their own information until a ransom is paid. This type of cyber attack can cost a company an enormous amount of money, not only as a result of the ransom but also as a result of downtime or lack of production. The knock-on effect can be catastrophic. Ransom often presents in the form of Bitcoin (cryptocurrency) which is impossible to trace. As with normal hostage situations, once the ransom has been paid, the victim may receive a code or file which will decrypt the attack and release the data.
If you do not already have a plan to prevent a cyberattack on your business, then you may be the next victim of cyber engineering executed by online criminals.
One of the ways in which you can avoid being the victim is to engage with Knowall IT support west London cloud computing solutions for your organisation. Cloud computing means that you will enjoy the convenience of high-tech hardware as well as have access to software at merely a portion of the cost of purchasing all of this yourself. Highly secured servers are yours to store your data without the headache of expensive upgrades for hardware and software.
Cloud computing is the way of the future and your company can be part of a shared social community that utilise shared-services from as many locations as required to effectively ensure the smooth running of your business. Ever-innovative Knowall IT offers an alternative approach with FileMaker Hosting which converts any FileMaker software already in use, safely and securely, to the cloud. Be it from abroad or from many local locations, your access is guaranteed with 24/7 connectivity utilizing your existing FileMaker license and the same look and feel you already enjoy.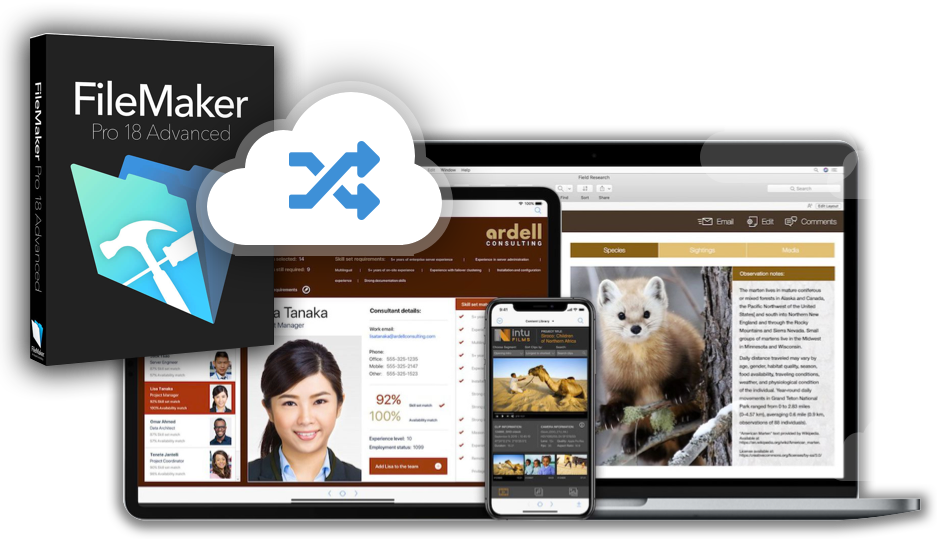 Use your existing FileMaker licence
Access anywhere, anytime – Always available!
Looks & feels the same
FileMaker hosting is safe, secure & easy to convert
Comments Off

on Knowall IT Cloud Computing Solutions
:FileMaker Hosting, IT Support West London
more...
by theadmin on Jan.11, 2014, under IT Support
Knowall Managed IT Support Marylebone solutions are renowned for keeping one step ahead of the industry in technology. They have highly qualified staff who keeps up to date with systems, products thus offering clients the best solutions available.
We found some interesting information on their IT Support Paddington blog, its worthwhile following:
Remote Desktop apps on your Mac, Iphone, iPad
Posted on January 10, 2014 by admin IT Support Richmond, IT Support  Twickenham and IT Support West London
Microsoft purchased the iTap technology. You can now receive published apps through RDS gateway on your Mac, iPad, iPhone.
Mac: From menu bar add Remote Resources, enter the full https://[apps.yourdomain.com]
https://www.macupdate.com/app/mac/8431/microsoft-remote-desktop-connection
iPhone/iPad
https://itunes.apple.com/gb/app/microsoft-remote-desktop/id714464092?mt=8
Now your mac can receive windows apps seamlessly
Click here to follow their blog IT Support Westminster
Comments Off

on London based on site in a hour – Knowall IT
:IT Support Marylebone, IT Support Paddington, IT Support Richmond, IT Support Twickenham, IT Support West London, IT Support Westminster
more...