Tag: floral tributes
by theadmin on Aug.07, 2015, under Funeral Planning, Funeral Services, Personal
Brentford Says Final Farewell to Flight Lieutenant Owen Burns – Battle of Britain Veteran
Lodge Bothers funeral directors Surbiton and Funeral Directors Twickenham have had the privilege of conducting hundreds of funerals and memorials for some of Britain's most loved people. They recently conducted a private funeral service for Flight Lieutenant Owen Burns.
Local resident Flight Lieutenant Owen Valentine Burns, who was an air gunner on Bristol Blenheims during the Battle of Britain – making him one of Churchill's 'The Few' – has died at the age of 99.
Owen was born in Birkenhead on 20th November 1915 but moved to Brentford in 1983 where he joined Deborah, also from Birkenhead, who subsequently became his wife.
Owen, who was just a few months short of his 100th birthday, when he died on 30 June 2015, had volunteered for the RAF on 3 October 1939, joining up as a wireless operator/air gunner.
Owen joined 235 Squadron, a Coastal Command Squadron assigned to Fighter Command to replace losses incurred during the Battle for France and flew with them throughout the Battle of Britain.
On 11th September 1940 he was one of 6 Blenheims escorting 6 Albacores of the Fleet Air Arm to Calais to torpedo the German fleet. On arrival they were greeted by anti-aircraft fire and then attacked by 25+ ME 109s. Fortunately the attack only lasted a few minutes, it is presumed because the Messerschmitts were low on fuel returning from an attack in SE England but only 3 Albacores and 4 Blenheims made it back. (This is an official entry in Lord Dowding's Diary).
On 14 February 1941 Burns' Blenheim was caught in an enemy raid while returning from a night patrol over the North Sea. The aircraft crashed on landing as the flare path lighting the airfield had been extinguished. The observer was killed and the pilot spent a year in hospital, but Owen escaped with a broken collar bone – could the date Valetine's Day be significant?
In January 1945 he was appointed Gunnery Officer for 19 Group, Plymouth and a month later he became PA to Air Officer Commanding Air Vice Marshal CBS Spackman. Owen left the RAF in March 1948.
After the war Owen worked in the North West of England for a whisky company before coming to London after his retirement. He became involved in Battle of Britain activities and as recently as 10 June 2015, Owen and Deborah attended a tea for members of the Battle of Britain Fighter Association hosted by the Prince of Wales and the Duchess of Cornwall.
He was also recently presented to Her Majesty the Queen and His Royal Highness the Duke of Edinburgh at the opening of the new visitor centre 'The Wing' at the National Memorial to 'The Few' in Capel le Ferne, Kent in March.
Owen died peacefully on 30th June 2015 in hospital after a short illness and is survived by his wife Deborah, his 6 daughters and his son.
Click here Funeral Directors Cobham for more information on how Lodge Brothers can assist you.
Comments Off

on Funeral Directors Cobham know how important it is to give a fitting personal tribute to your loved one
:floral tributes, funeral directors Surbiton, Funeral Directors Twickenham
more...
by theadmin on Feb.10, 2015, under Funeral Services, Personal
Lodge Brothers funeral directors Ashford and funeral directors Woking as well as the rest of the many Lodge Brothers branches throughout the UK, are passionate about making arrangements easier and less of a burden for memorials and funeral of loved ones. They are also compassionate individuals who strive to make a difference within the community in any way possible.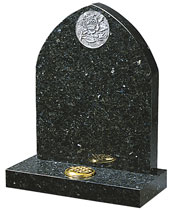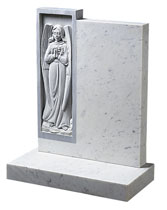 On a recent visit to Lodge Brothers funeral directors Englefield Green, Mr John Scott MBE, the driving force behind the Englefield Green Memorial Project, thanked staff for their continued support.
The memorial will carry over 200 names in total, including 91 buried in war graves in the cemetery and 117 village residents who lost their lives in both World Wars.
Fund raising efforts continue in the area – the current figure stands at £24,313 and the target is £60,000.
IF WE DO NOTHING, THEIR NAMES WILL BE LOST FOREVER
Contact Lodge Brothers funeral directors Chertsey
Comments Off

on Lodge Brothers are committed to the community
:floral tributes, funeral arrangements, Funeral Directors Chertsey, funeral directors UK
more...